The Coolest Koozie Party Kooler!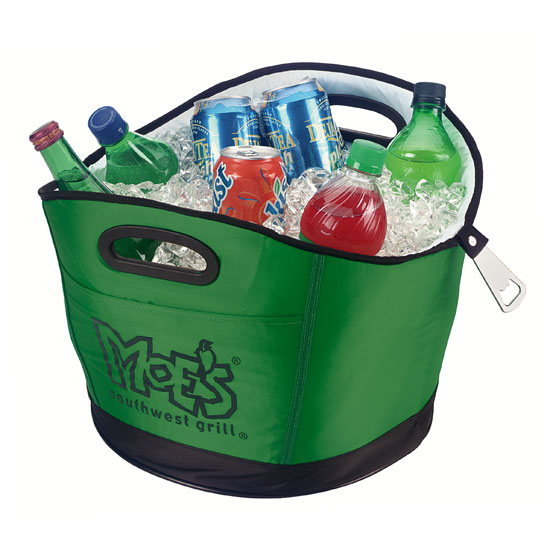 Are you just as anxious as I am for some fun in the sun?
It's time to start planning for your spring and summer promotions. The Koozie Party Kooler is the coolest promotional item for your next trade show or outdoor event.
A friend of mine, Paula, received one of these at a Nursery & Plant Industry trade show. She said it was the best and most memorable freebie she received from that show. Paula uses it for backyard pool parties and she stores it in the trunk of her car for use anytime anywhere.
Your attendees will be lining up to get their hands on one of these promotional insulated coolers. It collapses for easy travel or storage and has a bottle/ can opener attached; what more could you want from a cooler! Increase your visibility with a 5-1/2″w x 4″h imprint area. Make your statement at every spring/summer party.
Koozie Party Kooler holds a case of 12 oz. cans, plus ice. Koozie Party Collapsible Cooler features a bottle or can opener for easy use! The new collapsible tub cooler is like having an outdoor ice bucket. Kooler also contains an easy clean leak proof vinyl liner and open flat front pocket. Available Colors: Green, Blue, Red, Navy and Black.
Find more Printed Insulated Coolers
Rudee
April 03, 2009
Comments Off

on The Coolest Koozie Party Kooler!