New Streamlined Site Design!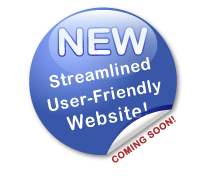 Garrett Specialties, a promotional products company is at it again. They will soon launch their newly designed website. The site is expected to be released middle to late August. Each design is three times better than the last. They are dedicated to making your promotional product shopping experience as smooth and effortless as possible. This new design is promised to provide a streamlined user experience.
Garrett Specialties has the lowest cost on promotional products, a high rate of repeat business with fortune 500 companies and small businesses and no overrun charges or incidental fees. Established in 1991 as one of the first promotional products companies on the web. Offering the fastest and most dynamic outlets for businesses to find a comprehensive selection of custom products.
Using information from studies conducted on Internet surfing behavior, examples from popular well trafficked sites, and personal experience they have created and maintained a site that is easy to navigate. As always they listen to their customers. Support and suggestions from loyal customers helped build the site.
Refreshing new look. You will immediately notice the clean and engaging design of the new https://www.garrettspecialties.com. Open white space contrasted by a color background. A beautiful clean and crisp new look that has been created to focus on the information.
Added features include a seamless slide show of current marketing specials on the homepage. Stop it at anytime to view the current banner or skip ahead to the next.
The category pages have expanded to show 4 items in a row so that you see more in one glimpse. All thumbnail images have been made larger to show more detail
Product Preview Page: When you are ready to customize an item the process is clearly labeled on the left hand side of the page. Here you will get an idea of how much your item will cost before you add it to your cart. With a click of a button send an email to [email protected] for more information or a price quote. Share items on social networks like Twitter and Facebook or bookmark the page directly in your browser.
Step by step process allows you to customize your products and add them to your cart to compare and save for later without the need to login. Once ready to check out just login and the contents of your cart will still be there.
The biggest compliment they have received is that their site has always been effortless and straightforward. Always find marketing items you need with out the hassle of searching websites. New product categories have been added throughout the site. The result: probability of finding what you need in fewer clicks.
Enjoy the new refreshing look of their website and share your thoughts by contacting us at [email protected]
Visit https://www.garrettspecialties.com for all of your advertising marketing and promotion items.
Rudee
August 05, 2009
Comments Off

on New Streamlined Site Design!