4 Ways To Boost Business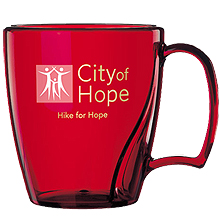 School has started, summer has ended and the 4th quarter is quickly approaching. Here are 4 simple ways to boost business if you are anticipating positive growth and want to end the year with a bang.
First, rather than asking your clients for referrals, see if they will introduce you directly to those who may be interested in your goods or services. This direct contact makes you instantly credible. Make a great first impression by thanking them for meeting with you and a gift like an imprinted mug.
Second. Your product may compliment another company's product. If so, tell them. You can partner up to share contacts and promotions.
Third, make the call. Reach out to old leads. Those who couldn't make a decision before might be ready and looking now. Or hopefully budgets are now in place. An embroidered tote bag may entice them to choose your offer.
Fourth, make your sales approach interesting. Give your message a pull affect that will keep them asking for more. Promotional puzzles are a creative way to get your customers attention. The puzzle can bring about a question of interest to which you have the answer. Or they can be used as a clever tie in.
These are just a few suggestions that when combined with your traditional approaches may lead to some thing bigger. Be creative and never stop thinking of ways to find new business.
Rudee
September 09, 2009
Comments Off

on 4 Ways To Boost Business