Promote a Good Conversation

The concept for this ad campaign is that a good conversation goes hand in hand with a good cup of coffee. So, Douwe Egberts launched the campaign "A good conversation starts with Douwe Egberts". These disposable cups have been customized with unique topics that would potentially fire-up a conversation. Assuming that you still have your spoon or mixer, it would decide the topic of your conversation depending on which it lined up with. A lot of interesting discussions came about as a result and beneficially more coffee was sold.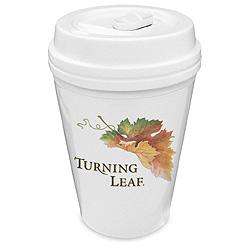 Check out this cool new promotional tumbler, I Am Not a Paper Cup. It looks like a paper take-out cup but it's really plastic. It's a great eco-friendly marketing item that is sure to strike a conversation.
Source: Ads of the World
Rudee
November 13, 2009
Comments Off

on Promote a Good Conversation